By Eireann on Feb 8, 2012 in Blog
One of the members of my Civil War Round Table reminded me – in stunning fashion, by bringing in his entire set – that Topps issued a series of trading cards in the 1960s, commemorating the centennial. They're beautifully rendered in gory detail for their target market of pre-teen boys: A painting on the front depicts a lurid "news" item, e.g.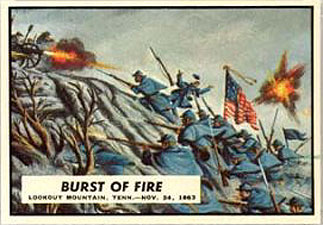 which is reported in much drier detail on the back, e.g.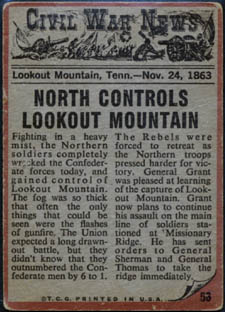 The link below boasts the entire collection, which is heavy on "Death" and "Doom" titles. Sadly I can't find any site that shows the front and back side by side. (Now I'm even more jealous of Neil, who can flip through and read at his leisure!)